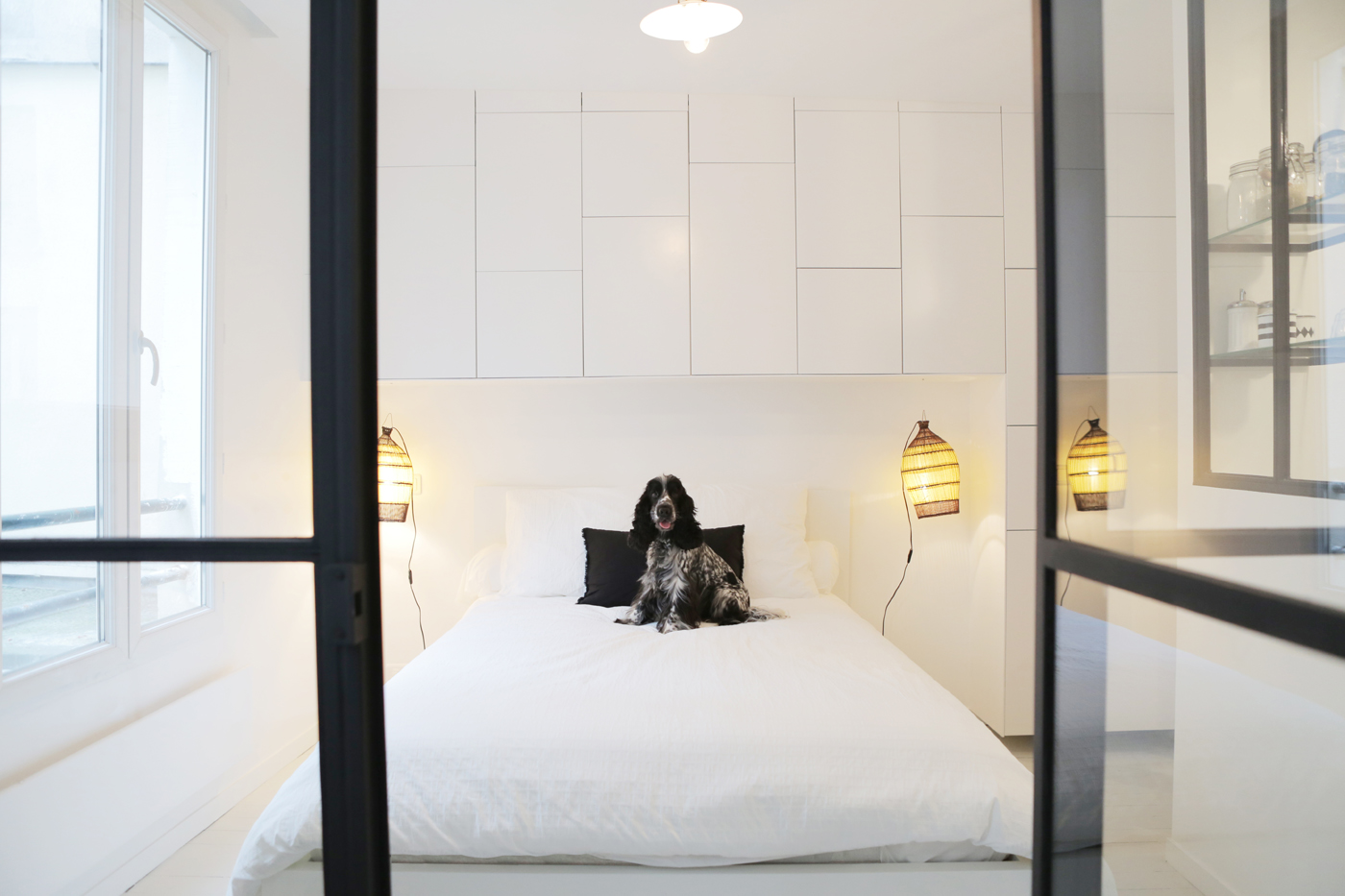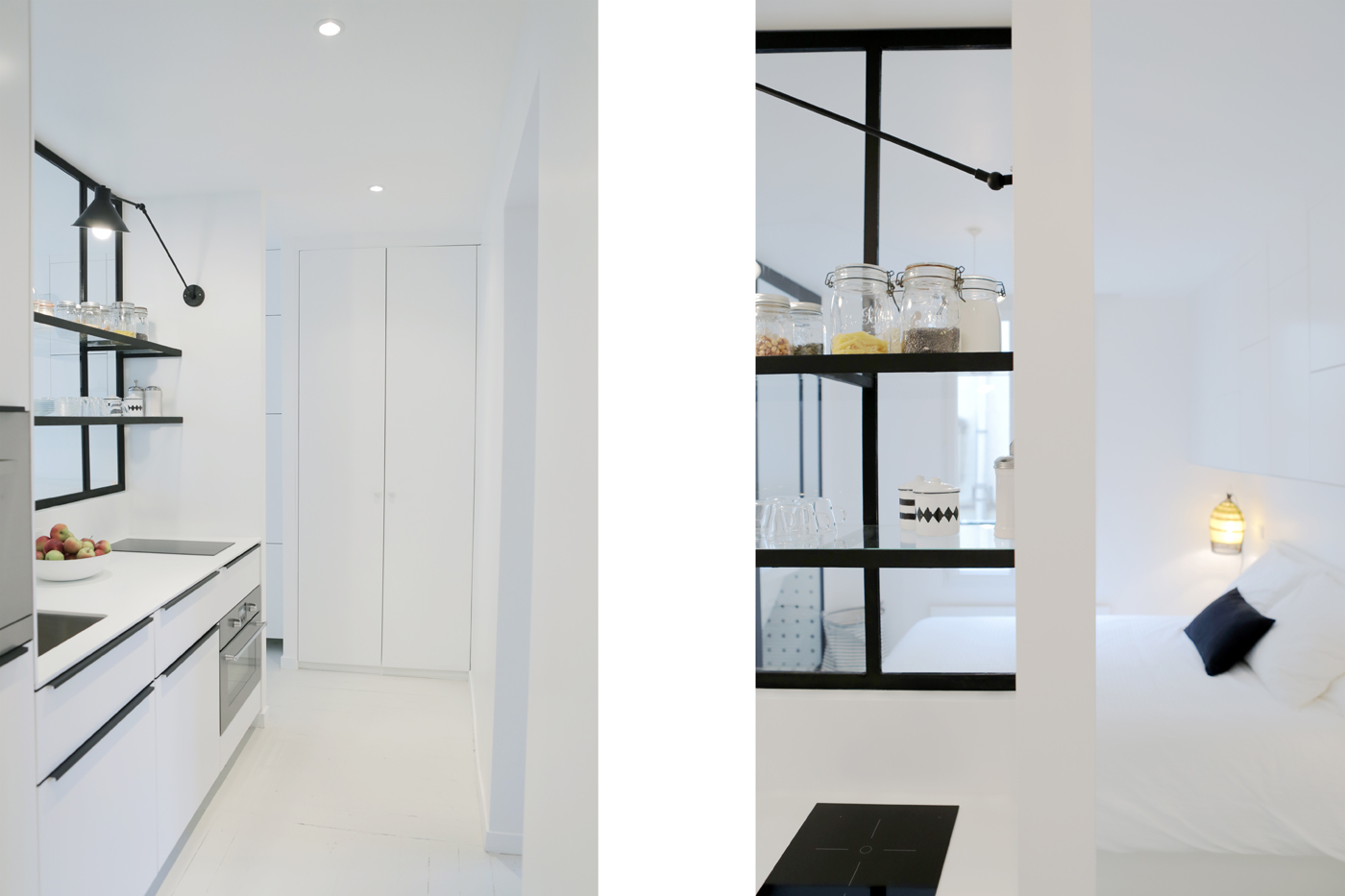 As you may have read in the previous article Marie I, this is the second apartment we found, renovated, decorated and fully furnished, what a delight! We were thrilled to be able to carry out the entire project starting from the flat search all the way to finding the little objects which contribute to making the future tenants feel at home.
What a perfect spot for a rental investment, located in a quiet and authentic street in Montmartre… and the cherry on top is the elevator, very exceptional in old Parisian buildings!
We managed to negotiate the buying price downwards by 40 000 Euros. Marie was very impressed: this amount represented the our search fees for both the flats and a part of the renovation.
Thanks to Nina's sketches and explanations, Marie understood what an opportunity it was. Hard to imagine as the apartment was very old fashioned and crammed!
Nina's idea for this project was to take advantage of its double orientation and play with glass separations to enhance the space and its transparency.
To top it all off, Marie has become a good friend of ours and Khalil, the contractor.